Address:
Ballinanty, Greenan, Rathdrum, Co. Wicklow
Tel.:
0404 460 00 / 086 884 5624


Please mention Family Fun when booking!
Greenan Maze
Greenan  Maze is situated in the midst of the Wicklow Mountains at the foot of the beautiful Glenmalure Valley, only 6 km from Rathdrum. You can spend the whole day wandering around the farm in a relaxed and family friendly atmosphere.
Greenan Maze is a working farm and is pack with loads of attractions incorporating a garden maze, an old farmhouse, a farm museum, bottle museum, sculptures, nature trail, craft shop  and tea rooms., the day will be packed full of things to see and do and will keep the kids fully occupied.  They also have a beautiful wild nature walk that leads down by a stream to the dragon-fly ponds where an abundant wild-life can be enjoyed on a relaxed and un-rushed stroll.
The Greenan Maze is suitable for all ages and has something for everyone in the family to enjoy.
Booking Online:- You can book on line here through our booking link directly to the Greenan Maze ticket sales
Greenan Maze Activities
Greenan Farm
The many farm animals prove a great attraction for the all kids as well as the adults. It is still a working hill-farm with many animals in their  farm-yards and paddocks. Farm-yard animals include pigs, ducks, turkeys, geese, hens and chicks. In the paddocks we have horses, a donkey, sheep and lambs. You may also be able to see a cow and calf depending on the season.
Standing on half an acre, this tricky Celtic maze will positively puzzle you! A stream flows through it to the pond in the middle and a viewing tower overlooks the excitement below. Unique in design, this hedge maze is the highlight of most people's day.
Solstice Maze
The new Solstice Maze is a relaxing, contemplative pathway for adults, set within a large stone circle. It allows a chance to un-wind and enjoy the tranquility of the beautiful Wicklow Mountains. It was created on the winter solstice, December 21st, and there are 21 stones encircling 4 large standing stones representing the seasons.
Take an imaginative trip into a by-gone era and try to envisage how craftsmen plied their trade when farming life depended on horse drawn machinery and hand-made materials. An educational stroll around the museums will leave you with a sense of wonder and respect for a time of hard work and worth-while craftsmanship. This impressive collection is one of the largest in Ireland.
The Old Farmhouse
Dates from the 16th century and was a safe-house for Irish rebels, such as Michael Dwyer and Andrew Burke, in the 1798 rebellion.
Genuine weapons, including pikes, are on display. The farmhouse is fully restored with original furniture and utensils for the bedroom, dairy and kitchen.
Everyone will love viewing the farm animals in the paddocks. With many cute and cuddly new additions during the year, you can often see baby lambs, pig-lets and chicks as they totter around the farm-yard or frolick in the fields.
The draught horses are in retirement and are kept company by two cheeky donkeys, Neddy and Ernie. See sheep and lambs as well as pigs, ducks, bronze turkeys, geese, hens and chicks, including an extensive display of pure breeds (and some rare breeds too).
Wild Nature Walk
The nature trail is a tranquil walk which meanders by Ballinanty Brook through beautiful unspoilt countryside and a wild-life nature reserve. It leads to the Dragonfly Walk which is a raised wooden walkway winding through native woodlands and wetlands reaching three peaceful ponds with raised viewing platforms. It is an unspoiled area which supports an abundance and diverse range of wild-life including wild deer, moorhens, frogs and dragonflies
A traditional Irish cottage contains the tea-rooms where you can enjoy morning and afternoon teas, light lunches and a large variety of home-baked goodies. The large tea-rooms has the capacity to seat 80 persons, with further seating outside. The toilets include disabled facilities.
Tea Rooms Opening Times:- Tea Rooms opens from 10.30am to 5.30pm.
May: Bank Holiday Weekend (including Bank Holiday Monday)
June: Weekends…Saturdays and Sundays only (and Bank Holiday Monday)
July & August : Seven days per week
October: Due to family circumstances they will NOT open for The Haunted Maze and the Halloween mid term break this year in October 2017.
Greenan Maze Kids Party Packages
Why not have a birthday party to remember and have that special birthday party at Greenan Maze in Wicklow!
They have a party package to cater for all and there is something for everyone at Greenan Maze!
Greenan Maze School Tours
A school tour outing at Greenan Maze includes an educational, active and full day outing which includes elements of heritage and local history, nature and environmental activities, and age specific tours. They believe in giving a high quality tour and therefore only host two groups per day.
Every tour will be accompanied by experienced and friendly tour guides throughout their visit, with a guide to child ratio of approx. 1 to 15, and can last from 2 ½ to 4 hours depending on your requirements.
They believe in giving a high quality tour and therefore only host two groups per day.
Attractions: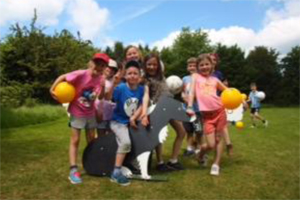 Celtic Maze: large hedge maze, very exciting, kids love it!
Museums: guided tours of 3 fascinating museums; Old farm life, Traditional farmhouse and unusual Bottle museum.
Dragonfly Walk: tranquil nature reserve with raised walkway, ponds, woodlands and wildlife.
Animals: pigs, horses, donkeys, lambs, chicks and more.
Field Games: welly throwing, wheelbarrow relays, sack racing and sheep bowling!
They also provide undercover lunch tables in case of wet conditions.
Visitors will delight in a fun-filled day incorporating heritage, education, nature and relaxation. It is a wonderful day out for all, from toddlers to senior citizens .
Phone Anita on 0404-46000 or 086-8845624 for more information or to make a booking
Greenan Maze Rathdrum Opening Times
Opening Times for Farm: 10.00am to 6.00pm.  Last admission at 5pm.
April: Weekends (April 1st & 2nd and April 29th & 30th 2017)
Open Easter School Holidays: From Saturday 8th April to Sunday 23rd April 2017, inclusive
Easter Weekend: Easter Saturday 15th April, Easter Sunday, Easter Monday Egg Hunts on both days (16th & 17th April)
May: Weekends Only i.e. Saturdays & Sundays (and open all bank holiday Mondays)
May: School Mid Term Break (dates to be advised)
June/July/August: 7 Days
September: Weekends Only
October: Due to family circumstances they will NOT open for The Haunted Maze and the Halloween mid term break this year in October 2017.
Please note: tea rooms opening times differ to farm so see website for details.
Greenan Maze Admission
SPECIAL OFFER: Greenan Maze Early Bird Offer and Christmas presents deal
Discounted Family Season Tickets only €50 (allowing multiple entries to farm for the 2017 season for 2 adults and 2 children)
Available online www.greenanmaze.com for a limited time only.
Normal Entry Prices:
Adult  –  €8
Child  –  €7
Children under 2 years of age are free
Discount Family Day Ticket
2 Adults + 2 Children €28.00
1 Adults + 3 Children €28.00
extra Children discounted to €5.00 each
Children 2 yrs and under are free
Booking:- Just come along and enjoy the day, pay at the gate or see below for booking online.
Please note: Easter Egg Hunt Admission see website for details.
Booking Online:- You can book on line here through our booking link directly to the Greenan Farm Museum And Maze ticket sales
Events at Greenan Maze
They run events at Christmas, Halloween and Easter
Phone Anita on 0404-46000 or 086-8845624 for more information on dates and times of events
The Haunted Maze at Halloween
The Haunted Maze was a sell out success in 2015 but due to family circumstances it is not happening this year 2017 – never fear watch this space for 2018!
To Find More Information About The Haunted Maze
Easter Weekend & Easter Holidays
On the EASTER weekend they have plenty of fun planned and they are also open over the Easter School Holidays .
For the Easter School holidays in March
FREE treasure hunt for kids every day
FREE Nature Trail for kids every day
Feeding the animals every day during Easter school
To Find More Information About Easter in Greenan Maze
Direction To Greenan Maze Rathdrum Wicklow
Greenan Maze is one hours drive from south Dublin 6km from Rathdrum and 8km from Aughrim 13km. from Glendalough. See Googlemap ot top of page for directions.