Dates:
From Saturday, 24th of March 2018 to Sunday, 8th of April 2018
Times:
12:00 pm to 6:00 pm
Venue:
Slieve Aughty Centre
Address:
Kylebrack West, Loughrea, Co. Galway
Tel.:
+353 (0) 90 97 45246


Please mention Family Fun when booking!
Slieve Aughty Centre Spring Festival 2018
Slieve Aughty Centre is a family run 4 star guest house, certified organic restaurant, party venue, and equestrian centre in East County Galway established in 1986. Set on 30 acres and surrounded on 3 sides by more than 2,000 acres of forest, Slieve Aughty Centre offers a wide range of activities for children of all ages in a peaceful and relaxing atmosphere.
Spring is a lovely time at the Slieve Aughty Centre as it seems to coincide with warmer weather, emerging flowers and longer days that inspire us to shake out the dust of winter and get busy. There are plenty of animals around to visit, or you can go for a ride on one of their friendly horses or ponies. Take a short walk to the Enchanted Forest and see if you can spot any fairy folk. Step into The Three Towers Organic Kitchen and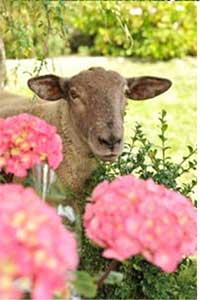 fill your senses with the scent of fresh, home-made cooking, or simply grab a hot coffee or tea and sit outside in the garden. The kids can make a Spring craft to bring home, and the whole family can try out a silly "spring" wardrobe and take some family photos.
Follow the Easter bunny trail to the Enchanted Forest on foot (or take a pony to the gates and back for €10 per child)
Visit the craft room to make and do
Pet the ponies and other animals
Try on some fairy wings or a clown wig
Spend quality time playing family games
Learn about wild rabbits at the nature hut
Play on the swing set in the playground
Get some delicious pancakes at The Three Towers Eco House and Organic Kitchen
Join Slieve Aughty any day during the Easter holidays and capture the joy of spring!
Easter Bunny Treasure Hunt
The best activity is the Easter bunny treasure hunt. Especially for the season, they turn one of the walking trails into a treasure trail with clues to help you find the elusive Easter bunny hidden sweet stash!.
Spring Festival Event
Fun and creative for all. Keep an eye out for more information about activities offered on specific days throughout the festival weeks, such as the Easter Sunday charity ride, organic gardening demonstrations, Easter pony camp and Easter cooking workshops.
Easter Spring Festival Event Calendar
Spring Festival Event Information
Venue:- Slieve Aughty Centre in Galway
Classification :- Family Easter Event / All Ages
Dates :-   Saturday 24th March – Friday 8th April
Time:- 12-6 daily
Cost:- €7.50 entry fee per person. Includes complementary tea, coffee and juice
Ponies rides to the Enchanted Forest from €10 for children ages 5 and up!
To Find Out More About Slieve Aughty Riding And Activity Centre
For more information or to book the festival or any of the special events, contact 090 9745246 or email [email protected]