Name:
Dingle Oceanworld Aquarium
Address:
The Wood, Dingle, Co. Kerry
Tel.:
00353 669152111


Please mention Family Fun when booking!
School Tours at Dingle Oceanworld Aquarium
Experience, Explore, Discover & Learn
Dingle Oceanworld Aquarium believe the best way to learn is to see and do – that's why they offer a range of tours and hands on activities to suit all age groups. The class will enjoy a guided tour of this state of the art Aquarium, which includes the one of a kind Penguin Exhibition with 12 Gentoo Penguins, Amazon Jungle Display featuring deadly Piranha, thel Shark Display which is home to Sandtiger Sharks and Molly the Turtle to name but a few.
If you're interested in bringing your group to Oceanworld, read on to find out more!
New for 2019 ( Opening Easter) : Butterfly Oasis – Get to see these colourful creature up close and personal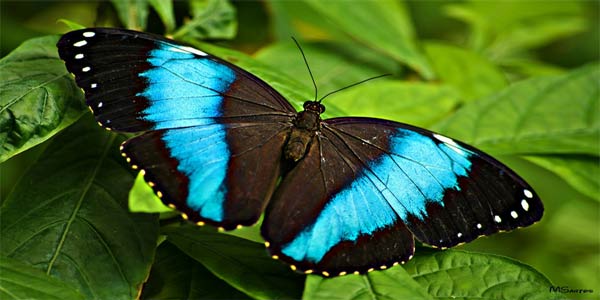 Meet Dingle Aquariums energetic and curious Asian Short Clawed Otters, these lively and inquisitive creatures can be seen scampering around their new outdoor exhibit as well as swimming in their new pool at Dingle Aquarium. These Otters are furry, feisty and fun to watch!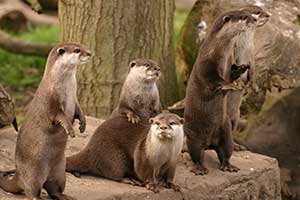 Reptiles such as Juvenile Saltwater Crocodiles, Iguanas, Snakes and much more.  Get up close and personal with reptiles during your school tour reptile handling sessions of snakes, bearded dragons, Iguanas and much more.
Located in Dingle town in Co Kerry on the Wild Atlantic Way, Dingle Oceanworld Aquarium School Tours in Kerry has the WOW factor! It leaves guests in awe and is yours to be explored and enjoyed all year long
Oceanworld School Tours
Primary School –This year choose from two different school tour packages:
€7.00 per student – 1 Hour – Guided Tour
Free entry for teachers and classroom assistants
Free tea and coffee for teachers and assistants
Guided tour through Irish or English
Worksheets also available on our website
€9.00 per student – 2.5 Hours – Discovery Primary Science & Maths
Free Entry for teachers and classroom assistants
Free Tea & Coffee for teachers and assistants
Guided Tour through Irish or English
Classroom session – Discovery Primary Science & Maths activities and experiments
Highlights of the Guided Tour
Meet our Amazing Gentoo Penguins in their state of the art Antarctic Enclosure
Come face to face with the most feared creature of the sea… Sharks
Hold a Starfish & Stroke the friendly Rays
Meet "Nemo" & Friends
Get up close and personal with our deadly Piranhas
Amazonian Species
Tropical Species
Native Marine & Freshwater
Secondary Schools – Seashore Ecology & Marine Biology

The aim of this package is to inspire and generate enthusiasm for science whilst incorporating skills needed for the future and for Leaving Certificate.
Junior Certificate – 2.5 hours €12 per student
Transition Year – 3.5 hours €14 per student
Leaving Certificate – 3.5 hours €14 per student
School Tour Bookings:-  can be made by telephone on 066 9152111.  More information can be got form Dingle Oceanworld Aquarium School Tour
For further details on their education packages, contact them on 066 9152111 or e-mail [email protected]
Oceanworld Aquarium Directions
When arriving in Dingle Town from the N86 turn left on the first roundabout. Keep going along the waterfront for 500 metres until you see the signs and Oceanworld Aquarium building on the right.
Tourist Information Office on right hand side, the council car park is opposite the aquariium.