Dates:
From Friday, 22nd of November 2019 to Monday, 23rd of December 2019
Times:
12:00 pm to 6:00 pm
Closed from the 25th November 2019 - 28th November 2019
Venue:
Santa's Magical Cabin
Address:
Kyle Centre, New Rd, Kylekiproe, Portlaoise, Co. Laois
Santa Experience – Santa's Magical Cabin 2019
Santa's Magical Cabin is part of the award winning and original Santa Experience and will be in it's first year in operation at the Kyle Centre, Portlaoise. Santa's Magical Cabin will provided children and adults alike with a magical Christmas feeling.
Santa's Magical Cabin is a stand alone cabin with a high quality large grotto.
With an unforgettable visit to Santa in his magical cabin, get yourself a special present and have your picture taken with Santa.
The photographs which are extra (but worth it!) come in a professional 8 x 10 format with a black silver trim card frame. The quality is fantastic and it provides families with a timeless memento. You choose and collect your photos immediately after your visit in Santa's Magical Cabin Experience.
Family Fun Tip:– Fill out the Santa needs to know forms – Santa knows some personal information about each child which enhances every child's experience.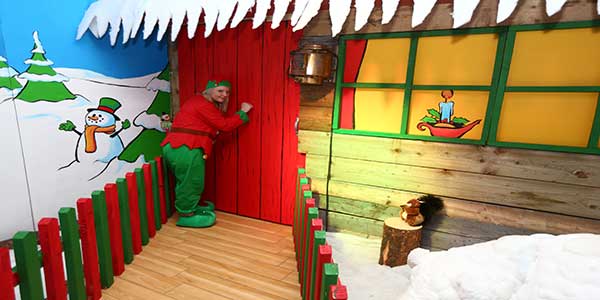 Event Information 2019
Venue:- Kyle Centre, Portlaoise
Classification :-  Family Event  /  All Ages
Dates :-
November 22nd to November 24th
November 29th to December 23rd
Times:- 12pm to 6pm (generally)
Admission: –  Children €8 (incl. gift) | Adult €1
Photos:- €14 for first & €6 for each additional copy
All children MUST be accompanied & supervised by an adult at ALL times
Direction To Santa's Magical Cabin
Kyle Shopping Centre is located adjacent to Laois Shopping Centre and 500m to the south of the main street in Portlaoise