Dates:
From Friday, 29th of November 2019 to Monday, 23rd of December 2019
Times:
12:00 pm to 6:00 pm
Venue:
Santa's Magical Cabin
Address:
Dunnes Stores, The Ilac Centre, Henry St., Dublin 1.
Santa Experience – Santa's Magical Cabin 2019
Santa's Magical Cabin is part of the award winning and original Santa Experience and will be in it's first year in operation at the Ilac Centre in Dublin City. Santa's Magical Cabin will provided children and adults alike with a magical Christmas feeling.
Santa's Magical Cabin is a stand alone cabin with a high quality large grotto.
With an unforgettable visit to Santa in his magical cabin, get yourself a special present and have your picture taken with Santa.
The photographs which are extra (but worth it!) come in a professional 8 x 10 format with a black silver trim card frame. The quality is fantastic and it provides families with a timeless memento. You choose and collect your photos immediately after your visit in Santa's Magical Cabin Experience.
Family Fun Tip:– Fill out the Santa needs to know forms – Santa knows some personal information about each child which enhances every child's experience.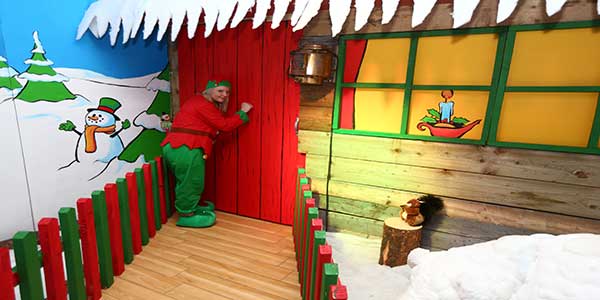 Santa's Shop
You  can get your very own personal letter from Santa Claus himself straight from the North Pole to your doorstep!
You can even get your Santa Letter online
Event Information
Venue:- Dunnes Stores, Ilac Centre in Dublin City
Classification :-  Family Event  /  All Ages
Dates :- November 29th to December 23rd
Times:- 12pm to 6pm (generally)
Admission: – Children €10 (incl. gift) | Adult – Free
Photos:- €14 for first & €6 for each additional copy
Booking Online :- You can book on line here through our booking link directly to the Santa Experiencein Dublin ticket sales .
All children MUST be accompanied & supervised by an adult at ALL times
Directions To Visit Santa in Dublin
The Ilac Centre is located right in the heart of Dublin's primary shopping precinct. It can be accessed from O'Connell St., via Henry St. (pedestrianised). And can also be accessed from Moore St. and Parnell St.
The centre benefits from a multi-storey carpark with over 1,000 spaces.
Charity – This year the Santa Experience Dublin has linked up with some great charities and every ticket booked will help those less fortunate this Christmas. The Santa Experience will be visiting three  local charities with Santa and his Elves as well as making a donation thanks to you!!
Other Santa Experience Venues In Ireland
Santa Experience Tallaght, Dublin 24